What's on
For most events we are selling tickets to attend at The Globe or to view the livestream. There are usually tickets available on the door but it's cheaper to buy them in advance.
We are taking precautions to reduce the risk of spreading infection, including CO2 monitoring and increased ventilation. Click here for more information on our Covid precautions.
All tickets are sold subject to our Terms and Conditions of sale. Please note you can filter gigs by genre.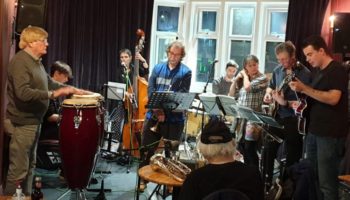 Every Wednesday, 7:30-10:30pm

Upstairs venue. Admission free – donations very welcome
Receive news of gigs and/or courses at The Globe